The Memorandum of Understanding signed by the two parties is the first of its kind between a U.S. state and the Hungarian Government.

The signing ceremony, which took place in the Old Caucus Room of the Maryland State House in Annapolis, MD, marks the successful conclusion of several weeks of intense negotiations between the Hungarian Government, members of Maryland Governor Larry Hogan's Cabinet, and McDaniel College President Roger Casey.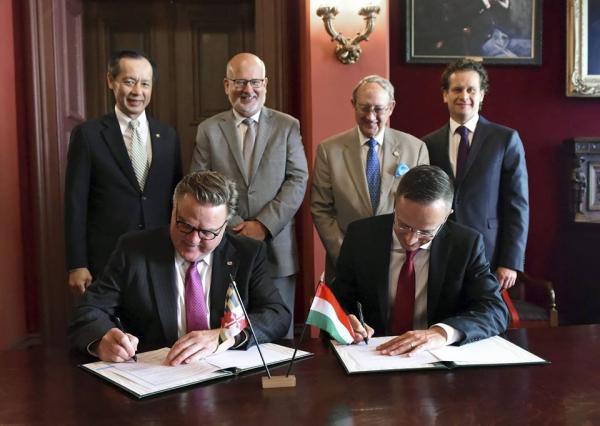 In a statement following the signing ceremony, Foreign Minister Péter Szijjártó said: "If someone wants to have an agreement with the Government of Hungary, they can have an agreement," and the Hungarian Act on Higher Education does not contain any requirements to universities based abroad, which could not be fulfilled.

Established in 1994, McDaniel College Budapest boasts a yearly enrollment exceeding 700. Students may choose to study all four years in Budapest and earn a fully-accredited American degree.

The Hungarian Government is currently in negotiations, led by Prime Ministerial Commissioner Kristóf Altusz, with two additional U.S. universities affected by the recent amendment to the Act on Higher Education by Hungary's National Assembly. Accredited in the states of New York and Massachusetts, the other two universities will also be able to continue operations in Hungary as soon as those international agreements are signed.
Source: www.kormany.hu
Tor further information visit:
http://www.baltimoresun.com/news/maryland/education/higher-ed/