Join us!
December 4th:
Lajko - Gypsy in Space (Lajkó - Cigány az űrben)

December 5th:
Neither With You (Seveled)

Tickets available for online screening at the MSP Film Society website:

https://prod3.agileticketing.net/websales/pages/list.aspx?cp1065=True&epguid=fe0d1f54-e421-4947-a740-5f34b73c66e7&cp335=Hungarian%20Film%20Festival&

Supporters:
Consulate General of Hungary in Chicago
Ministry of Foreign Affairs and Trade of Hungary
MSP Film Society
Creative Cultural Exchange
Honorary Consulate of Hungary -Minnesota
 Friday, December 4 at 4:00 PM. - Lajko - Gypsy in space/Lajkó cigány az űrbenThis black comedy reveals that the first living being in space was not actually a dog called Lajka but a Hungarian crop-sprayer by the name of Lajkó.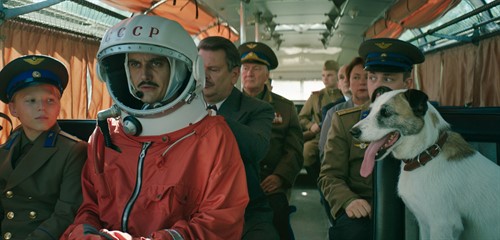 December 5 at 4:00 PM. - Neither with you /Seveled
Gergo's mother is obsessed with having a grandchild and has only days left to live. To give his mom some joy during her final hours, Gergo asks his neighbor Saci, who is five months pregnant, to visit his mother in hospital with him and tell her that she is carrying his child.